Inspection and sorting systems for turned parts
Inspection and sorting systems for turned parts
Production processes such as CNC milling and turning are known to be very precise however, there can always be fluctuations in quality due to malfunctions, variations in raw materials, or improper handling. With an inspection and sorting system from NELA you can always be certain that all parts which have been classified as "good" fulfill the highest quality standards - your standards.
Optical inspection and measurement of turned parts
Due to different turning procedures, high-precision turned parts as well as very small turned parts may underlie large variations in shape, size and surface. Complex geometries and tight tolerances represent considerable challenges for quality assurance. The automated inspections systems from NELA are configured individually for each application, based on material and surface characteristics, shape & size of the parts, and inspection requirements. The systems are, of course, delivered with the corresponding feeding, sorting, camera and illumination components.
In addition to dimensional and height inspection, the parts are also checked relative to their function in order to ascertain that functional or sealing surfaces are absolutely free of defects.
Materials (selection):
Stainless steel
Steel
Brass
Aluminum
Bronze
Copper
Plastics
Precious metals
Special materials
Surface characteristics: 
Matte – shiny (or even reflective)
Coated – uncoated
Treated – not treated
Defect types: 
Grooves
Damage spots
Roughness
Rust
Intactness/integrity of edges
Chipping marks
Chatter marks
Dimensional and surface inspection methods
Dimensional inspection
Inspection of all visible geometrical characteristics such as, for example, inner and outer diameter.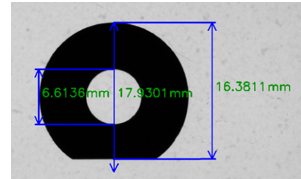 Height measurement
Measurement on up to 4 projection points to guarantee highly precise measurement results with tight tolerances. For instance, inclined upper edges can be detected with this method.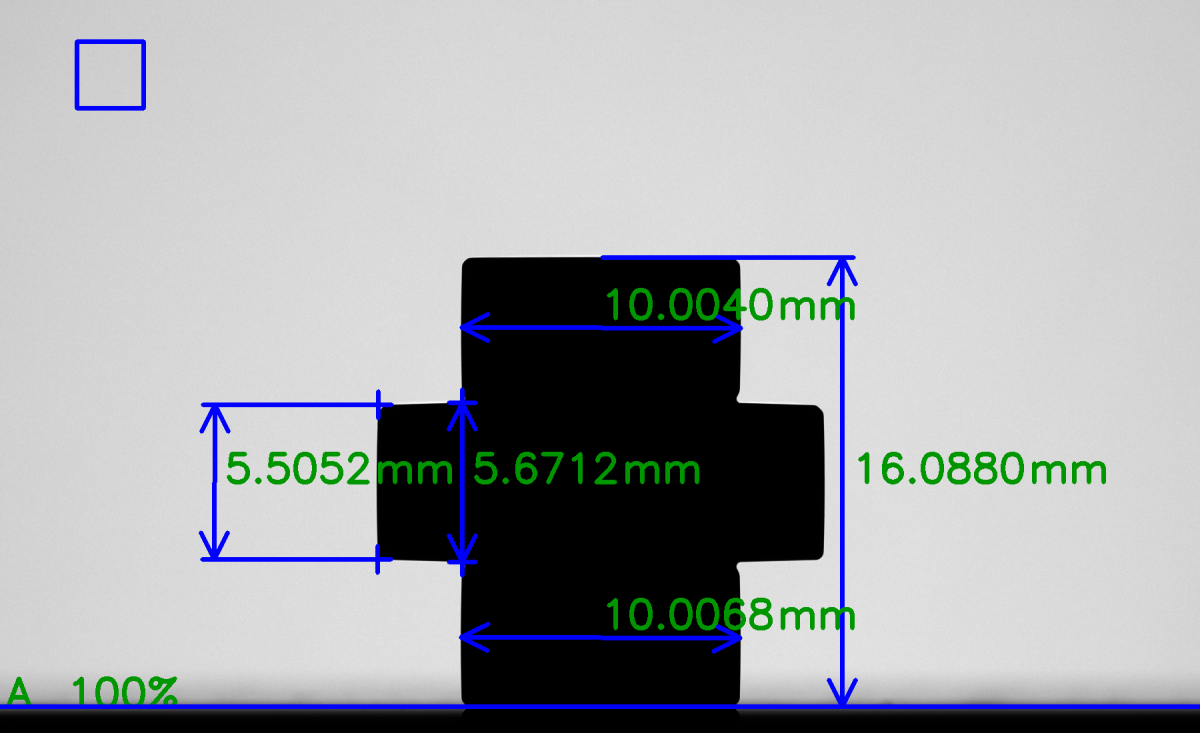 Surface inspection
Inspection of all surfaces on top and bottom side as well as all lateral surfaces of the parts to detect previously defined defects (defect catalogue).  Different sensors with appropriate optical and illuminative components will be used to achieve the best possible contrast.
Example: Defect evaluation TOPside sensor with reflected light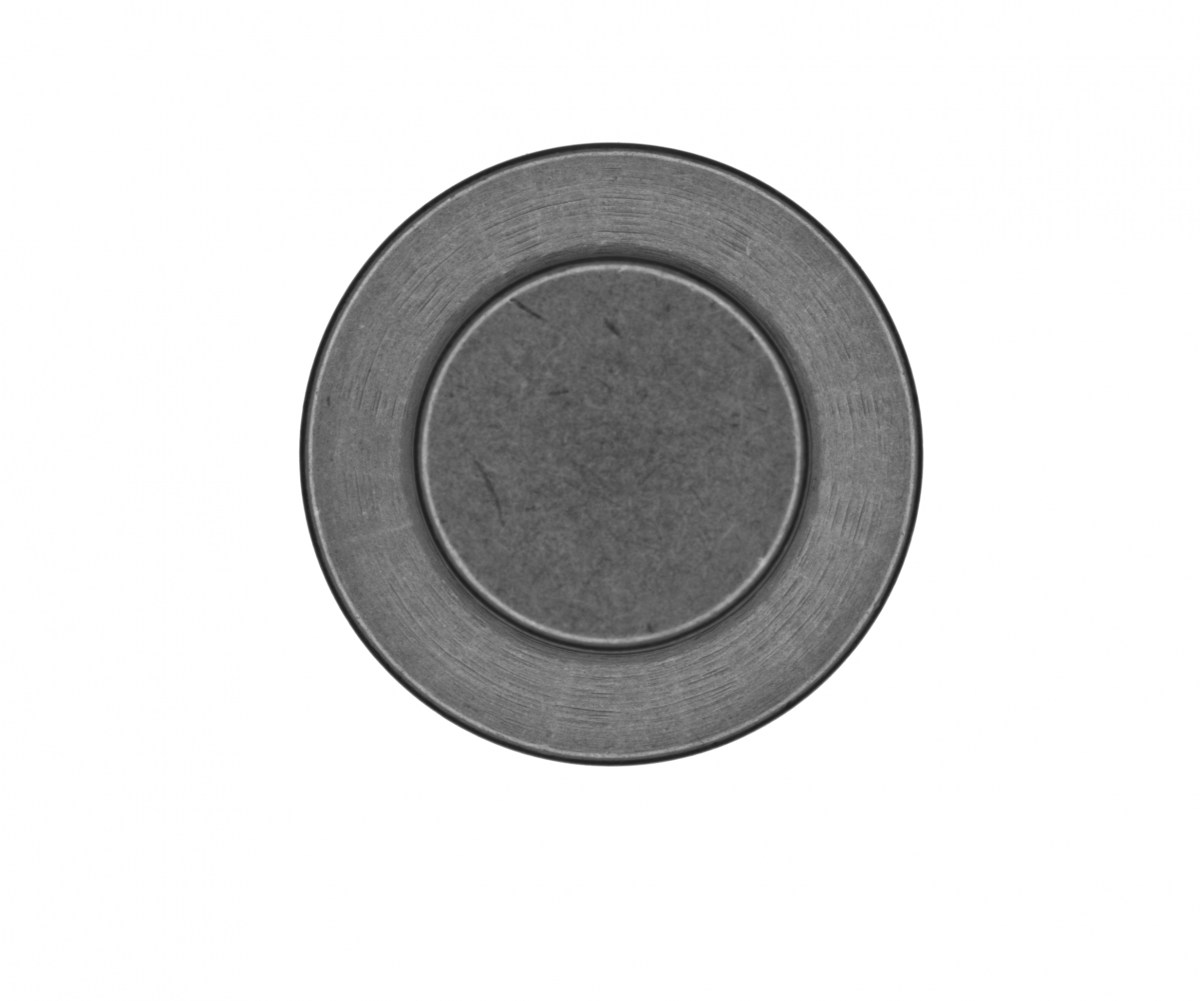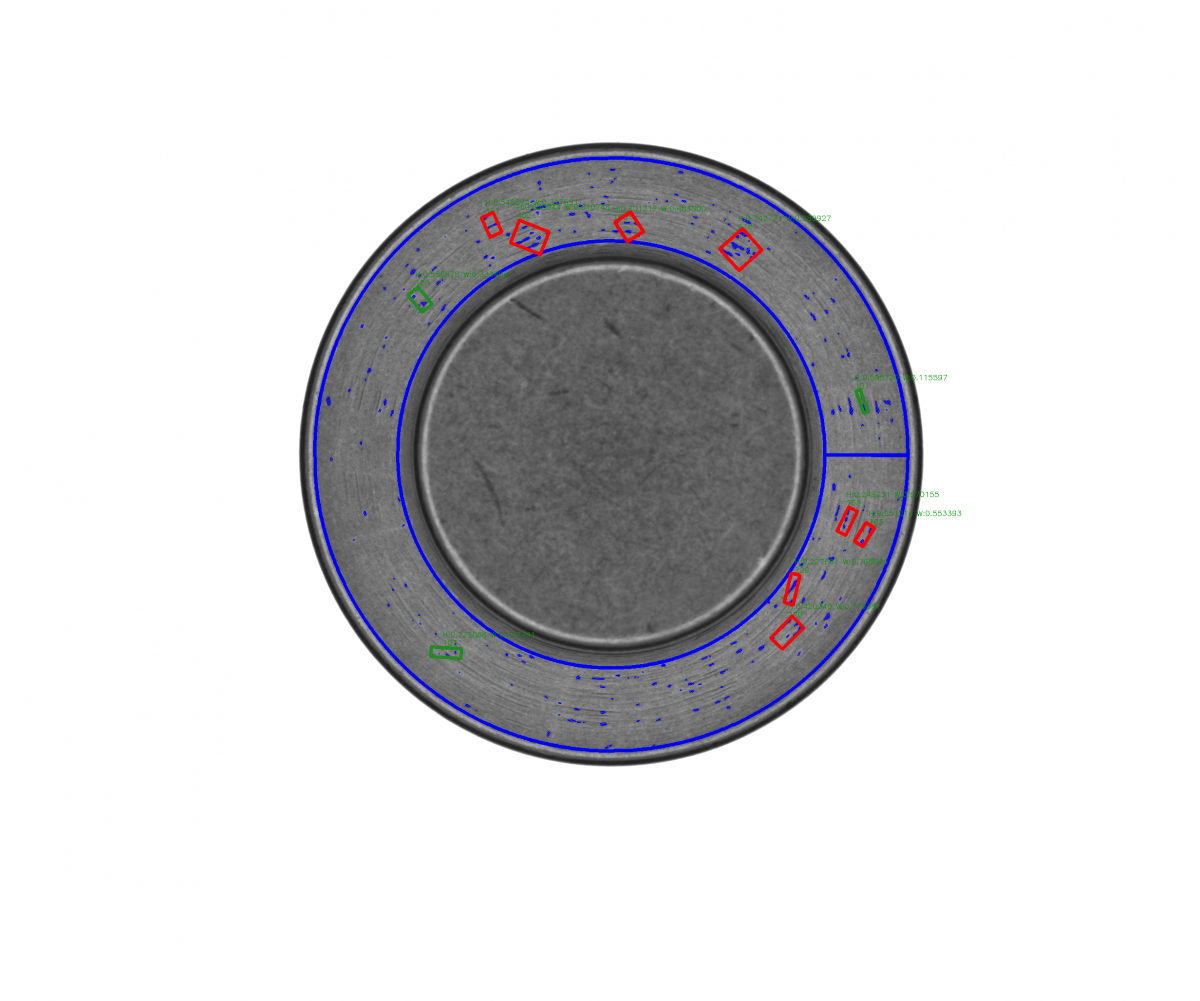 Illumination
Various illumination types can be applied to enhance visibility of certain surface defects.
Example: Darkfield illumination for detection of damaged edge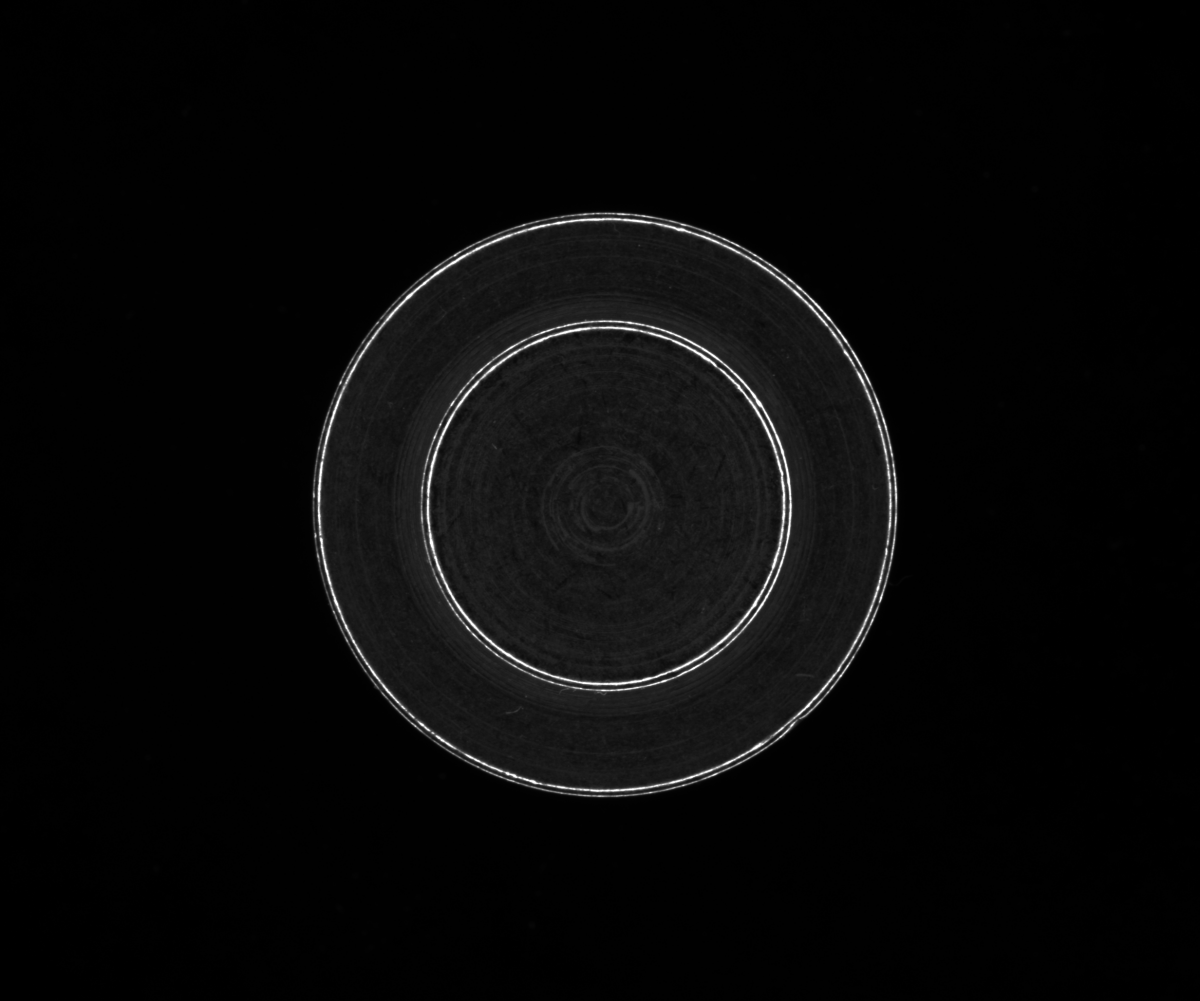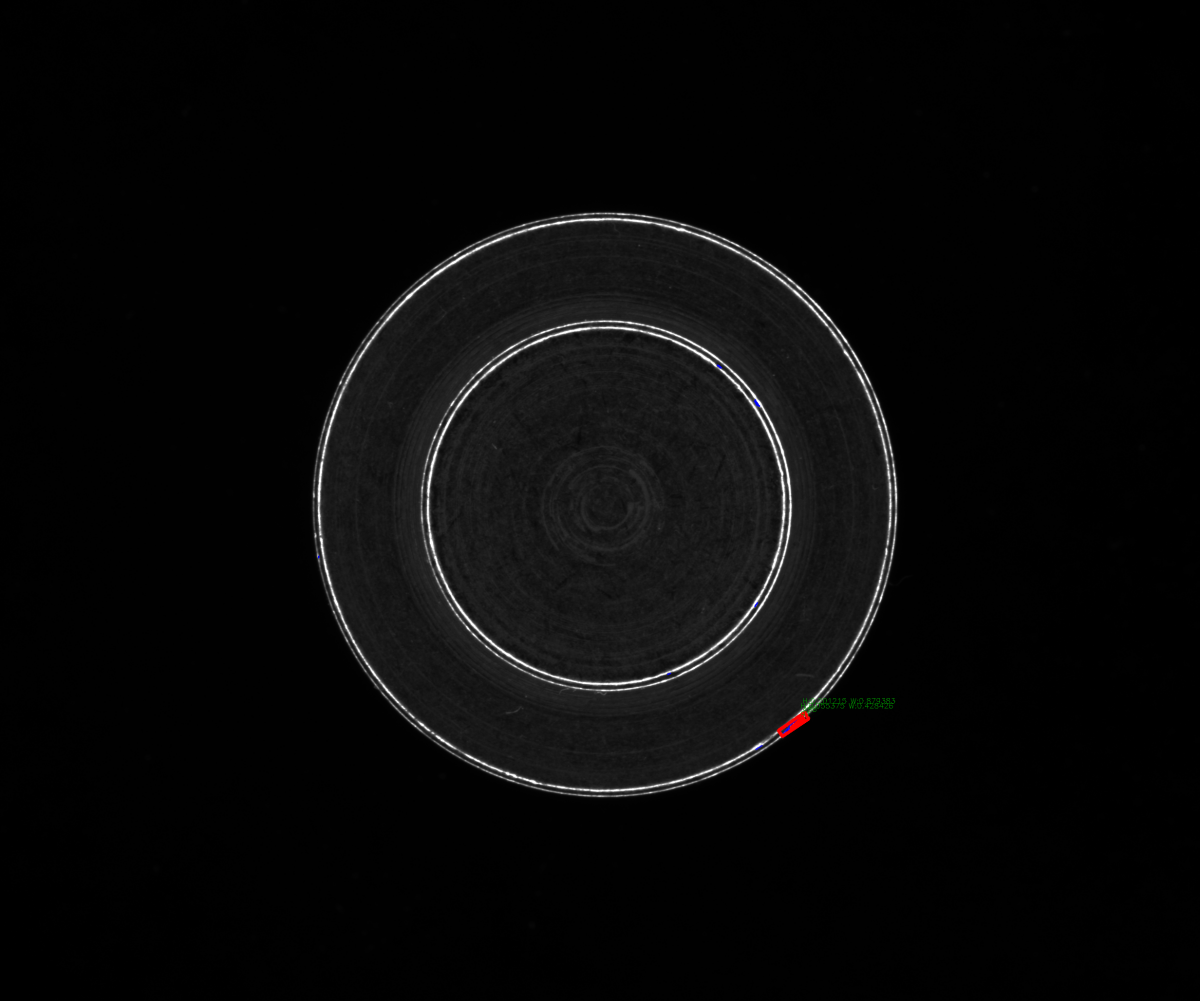 Shape from shading
Shape from shading is a drift and curvature measuring 3D-method which can be used for shiny or inhomogeneous surfaces. In the example below, chatter marks are made visible with shape from shading technology.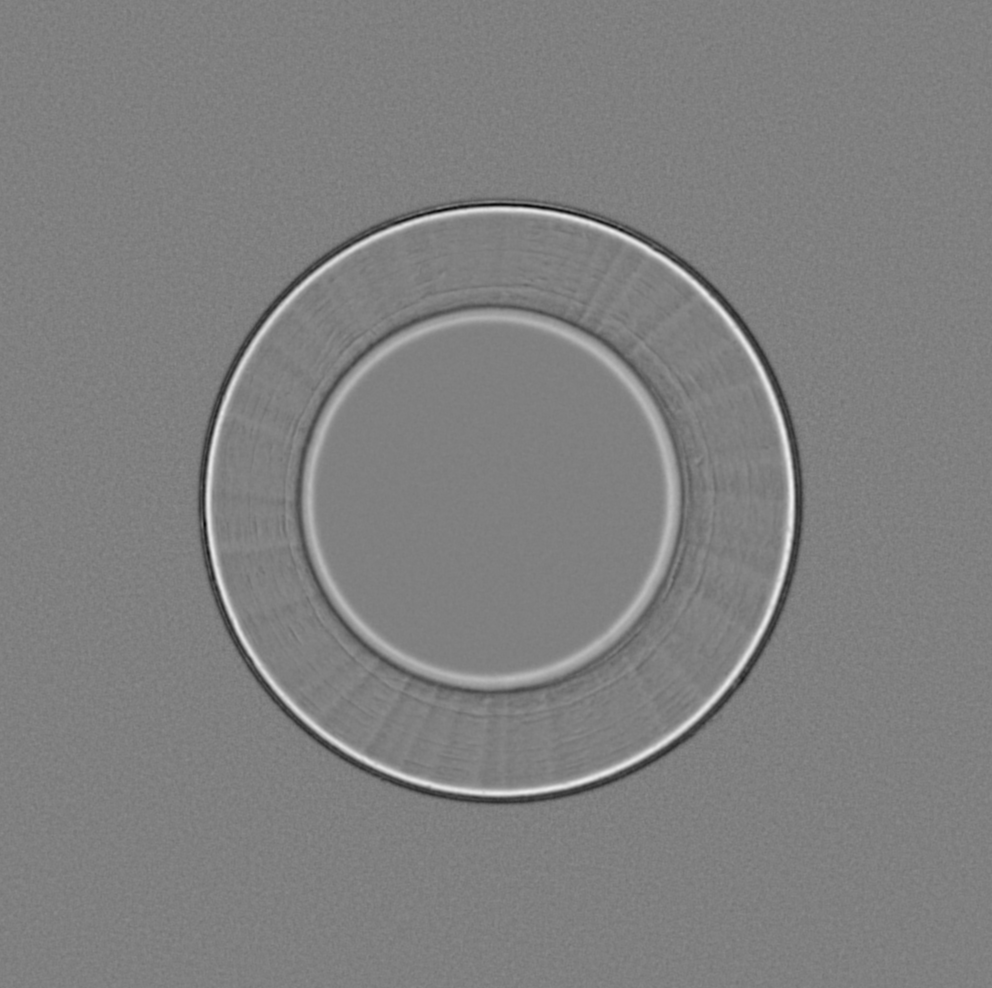 Eddy current inspection
To detect defects in material or microstructure of conductive parts it makes perfect sense to use an eddy current inspection device. Eddy current will recognize a multitude of unwanted surface conditions and defects, such as fissures, dents, nitrided case thickness, or foreign material inclusions. It is further employed to identify hardened or tempered parts and sort out parts that are not hardened or insufficiently tempered. By inspecting the part's microstructure one can also identify different alloys and distinguish between half-finished and finished products.
The eddy current inspection can be integrated fully into any NELA inspection system, without compromising productivity. The results of the eddy current inspection are transferred automatically to our VisionCheck image processing software and are also included into the statistical analysis of the inspection.
Renowned manufacturers of eddy current systems, such as Rohmann GmbH, are our partners.